Welcome to the official distributor of MACROVITA & OLIVE-ELIA Natural Cosmetics in Poland! Discover complete collection of healthy and effective cosmetics with organic ingredients! Do you want more natural cosmetics? Welcome to our new online store - www.eternel.pl!
Favorite cosmetics of our Clients
Blog View all
The new generation of MACROVITA suncare cosmetics!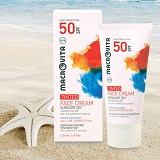 The new generation of MACROVITA suncare products, fully harmonized with the latest European requirements, is technologically advanced with results proven by specific scientific studies. Suitable for all skin types and water-resistant, they ensure protection from burns, dehydration and photoageing.
Read more
Discover revolutionary new of MACROVITA OLIVE & ARGAN

MACROVITA Natural Cosmetics for more than 30 years providing customers with joy and positive emotions with surprising effects of their use. MACROVITA always creates innovative, even revolutionary, natural cosmetics. Find out how in our cosmetics we have effectively applied argan stem cells.
Read more