MACROVITA won the title of Qltowy Concept 2016
2016-06-24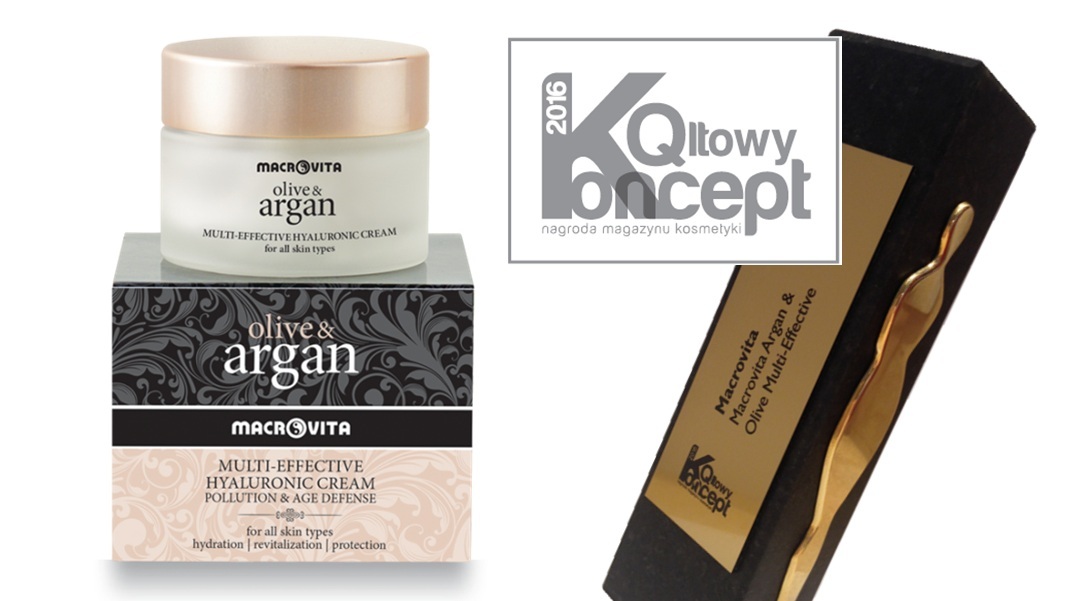 MACROVITA MULTI-EFFECTIVE HYALURONIC CREAM won the title of Qltowy Concept 2016!


According to the votes of Kosmetyki Magazine and a jury of experts of cosmetic branch, each year the best cosmetic products, cosmetic lines and treatments representing on Polish market are awarded ICONIC COSMETIC (QLTOWY KOSMETYK). In addition, the distinctive initiatives win the title ICONIC CONCEPT (QLTOWY KONCEPT).
This year, the jury composed of Dana Dominowska, Maja Marklowska-Dzierżak, Marzena Dąbrowska (Magazyn Kosmetyki), Dr Barbara Walkiewicz-Cyrańska (Dermatologist, President of the Polish Association of Physicians for Aesthetic Medicine), Anna Orłowska (Makeup artist for TVN Style), Katarzyna Gidlewska (AC Nielsen Poland), Marcin Prokop (TVN), Karolina Malinowska (Model, Journalist), Jolanta Fraszyńska (Actress) and Magdalena Groszewska (Beauty and Cosmetics Expert), Paweł Woch, Managing Director Laboo Drugstore awarded MACROVITA MULTI-EFFECTIVE HYALURONIC CREAM POLLUTION & AGE DEFENSE the title of Qltowy Concept 2016.

The decision of the jurors was influenced by the fact that MACROVITA MULTI-EFFECTIVE HYALURONIC CREAM contains amongst else a unique ingredient, Argan stem cells derived from selected Argan trees. Argan stem cells affect dermis? cells as regards their viability, by means of restoring their capacity to divide and produce collagen, elastin and hyaluronic acid, thus fighting effectively the ageing of the skin.
Furthermore, MACROVITA MULTI-EFFECTIVE HYALURONIC CREAM:
deeply hydrates and rejuvenates the skin, protecting it from the ravages of time and the adverse environmental influences
increases skin?s consistency and density, and accelerates its natural process of regeneration
contains 86% ingredients of natural origin
is mineral oil, vaseline, propylene glycol, GMO and parabens free
In the previous edition of this competition MACROVITA MULTI-EFFECTIVE DRY OIL for Face, Body & Hair was finalist in the category " Foreign Cosmetics ? Body Care". We are thankful the jury for the re-confirmation of the quality of MACROVITA Cosmetics. MACROVITA will keep up offering its respectful clientele natural cosmetics of the highest quality.
Recommended
3,96 EUR

incl. VAT
17.90

pts.
7,92 EUR / 100g
incl. VAT